Acrylics and clay are what allow me to transform any object into something that looks decades, even millennial old. I love building my pieces with various antique and vintage objects that I have collected over the years from my many art fueled travels. I am always hunting for random objects to use in my work. It is wonderfully compulsive. I almost never look for specifics, rather using the "I know it when I see it method".
I love skulls and anything skeletal. I adore Tim Burton for his awesomely witty talent and for legitimizing the rest of us crazies through it. If it is dark, peculiar, odd and moody I will love it.
Art is the first thing and the last thing on my mind , every single day of my life. Everything inside of me, screams to make art.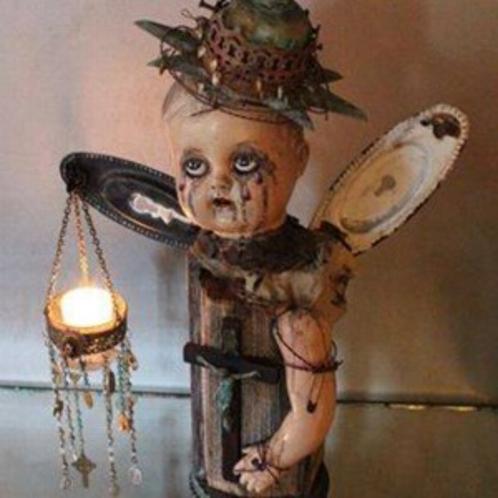 SOLD